First of all I want to thank Bibi
For allowing me to make some Clusters from her Awesome Scrapkits.
Her latest Kit I worked with is Magic Lotus, you can find it at SATC
She has a sale on, and all her kits are $1.00 at the moment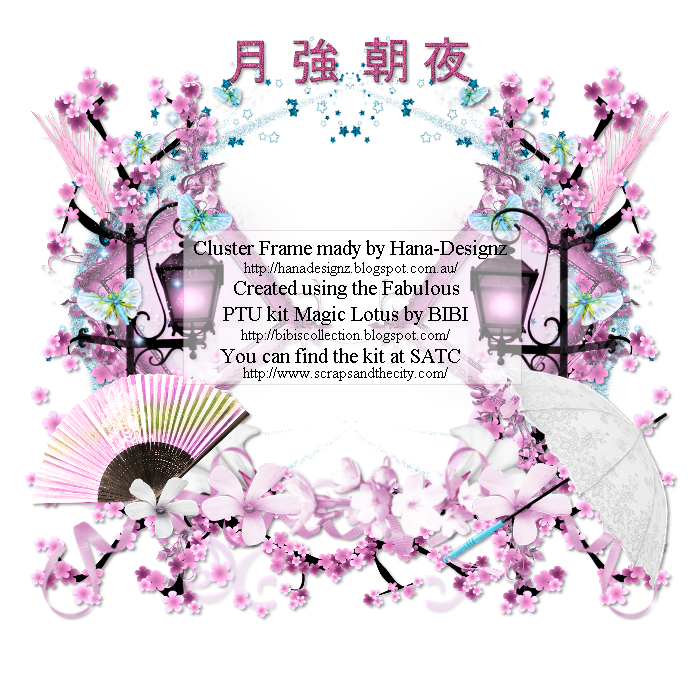 This is the tag I made with it, sorry Bibi this is the only tube I had that was Japanese.
I am sure you wonderful taggers, can come up with a better tag then what i made.