I am back got comp nearly all set up.
Tested my PSP and it seems to work.
I am now Ct for Jenn's Designs as well,
I tested my Psp on one of Jenn's PTU kits,
you can find her kits
HERE
.
I made a new Cluster Frame and Tag.
The kit I used is called Sweet Pea,
and has lovely soft Colours.
This is the Cluster Frame.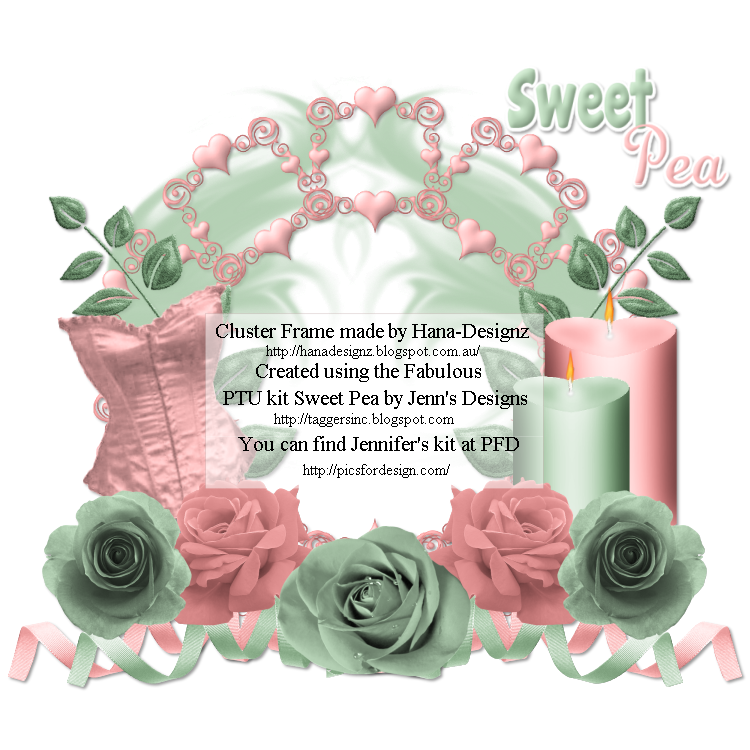 This is the tag I made with it,
using the awesome tube by Zlata.